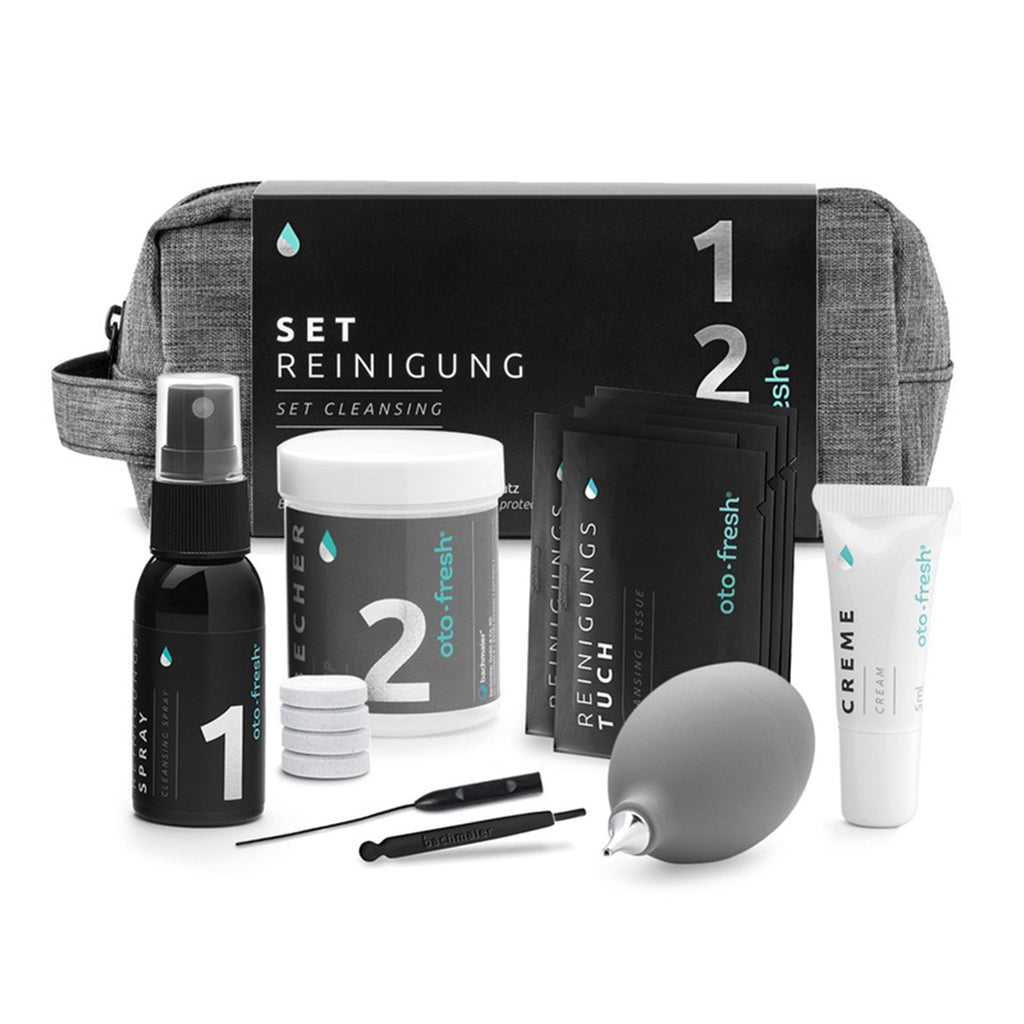 Oto-fresh hearing aid care kit for BTEs
Price: £17.84 £20.99 (15% off)
---
Your hearing care essentials in one bumper pack
Products designed for use with behind the ear hearing aids
Items also available to purchase separately
---
---
Looking after your hearing aids is essential to them working well and performing the highest standard.

The Oto-fresh hearing aid care kit is designed for use with behind the ear hearing aids (those with a standard tube and earmould) and includes all the items you need to keep your hearing aid on top condition.

Each kit is presented in a stylish storage bag for keeping safely in one place or for when travelling. And, if you run out all the items can be purchased separately.

Safety: Please keep small items and tablets away from children. Adult supervision required.

Hygiene: The contents of this kit are non-returnable due to hygiene reasons.

Pack contains: 1 x puffer. 1 x multipurpose drying and cleaning beaker. 4 x cleansing tablets. 1 x cleansing spray. 3 x cleansing tissues. 1 x tube earmould comfort cream 5ml. 1 x wax brush with magnet and loop. 1 x vent cleaner.

Dimensions: 250mm x 90mm

Product description and photograph courtesy of Connevans.
Please note we can only deliver to UK and BFPO addresses.
A delivery charge of £2.99 will apply to all orders under £30. All orders over £30 qualify for free delivery.
Your order will normally be delivered within 14 days, although in most cases delivery will be quicker. We regret that we can only despatch orders to a UK address.
Oto-fresh hearing aid care kit for BTEs
Price: £17.84 £20.99 (15% off)
---
Your hearing care essentials in one bumper pack
Products designed for use with behind the ear hearing aids
Items also available to purchase separately
---