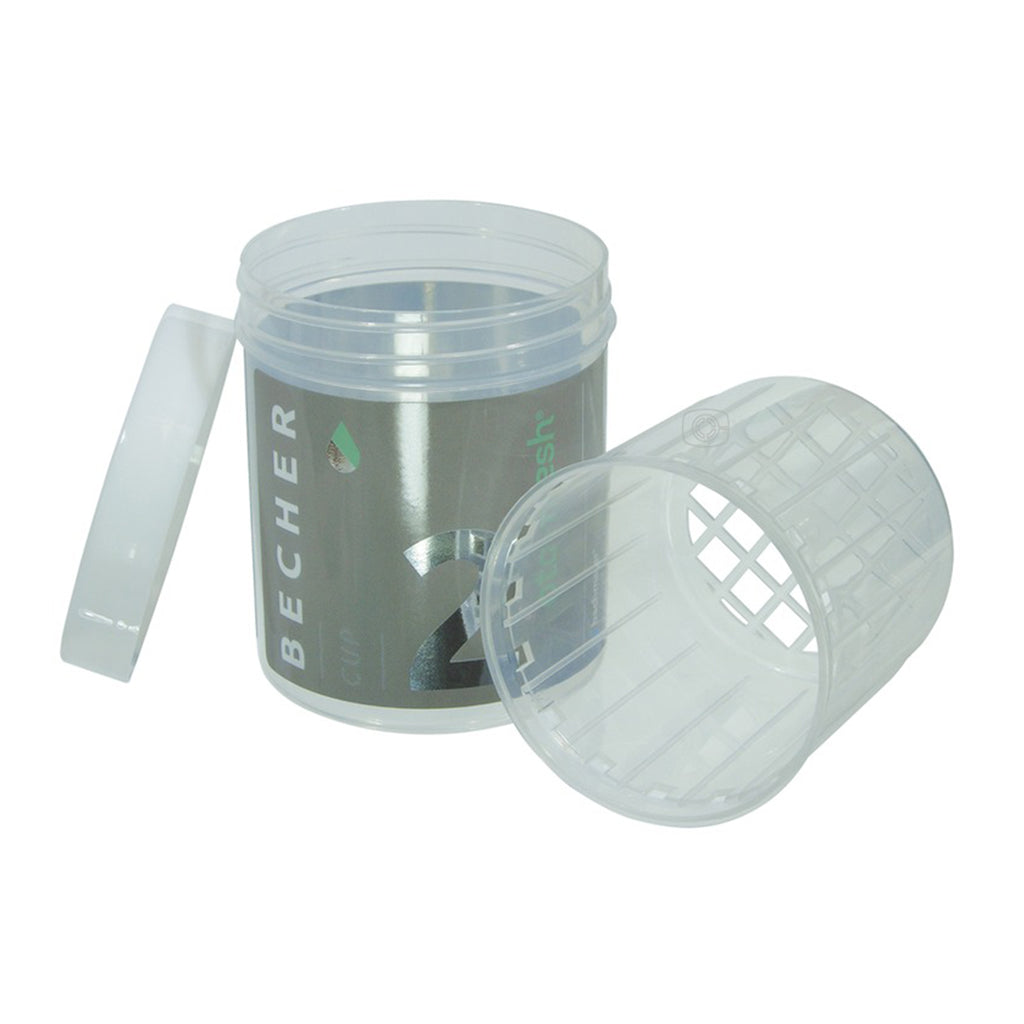 Oto-fresh cleansing and drying beaker
Price: £2.99
---
Multi-purpose beaker for cleaning and drying earpieces
Compact beaker with screw cap and removable drainer / sieve
Can be used in conjunction with Oto-fresh drying capsules
---
---
The Oto-fresh cleansing and drying beaker is a multi-functional practical container with sieve and screw cap for easy and effective cleaning and drying of earpieces.

The compact plastic beaker has a removable drainer/sieve insert for cleaning and drying earmoulds or earpieces. This dual-function beaker can be used either for cleaning or drying - note you can't use it for both at once! - and can be used in conjunction with Oto-fresh drying capsules (must be purchased separately).

This product is also part of the Oto-fresh hearing aid starter kit for BTEs - which can be purchased separately.

Safety: Please keep away from small children.

Hygiene: This product is non-returnable due to hygiene reasons.

Pack contains: 1 x Oto-fresh cleansing and drying beaker.

Photography and product description courtesy of Connevans.
Please note we can only deliver to UK and BFPO addresses.
A delivery charge of £2.99 will apply to all orders under £30. All orders over £30 qualify for free delivery.
Your order will normally be delivered within 14 days, although in most cases delivery will be quicker. We regret that we can only despatch orders to a UK address.
Oto-fresh cleansing and drying beaker
Price: £2.99
---
Multi-purpose beaker for cleaning and drying earpieces
Compact beaker with screw cap and removable drainer / sieve
Can be used in conjunction with Oto-fresh drying capsules
---