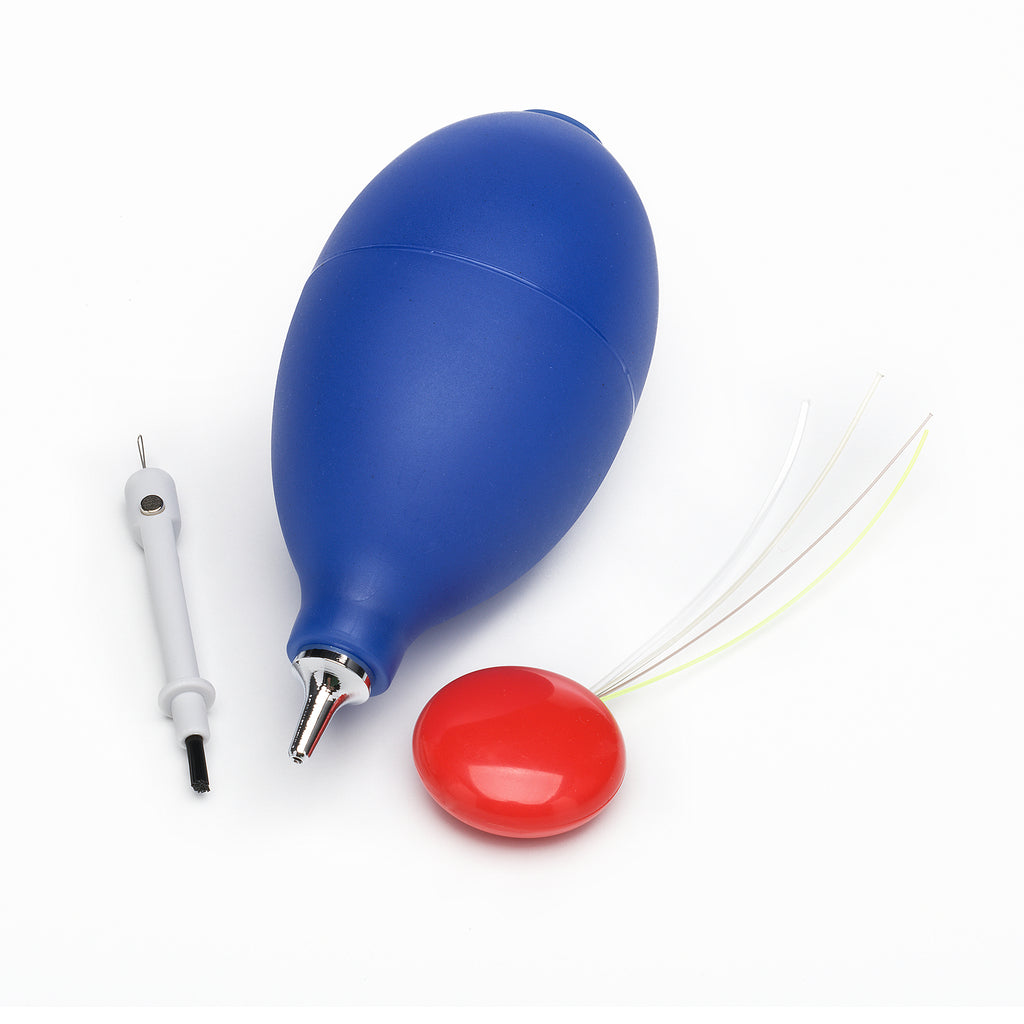 Hearing Aid Maintenance Kit
Price: £13.99
---
Bumper kit containing tools you need for maintaining your hearing aid
Includes earmould puffer, multi-vent cleaner, all-in-one wax tool, brush and battery magnet
Items can also be purchased separately
---
---
The Hearing Aid Maintenance Kit has all the tools you need for looking after your hearing aid / instrument.

It includes an earmould puffer for drying out any condensation that may gather in the earmould tubing. There's an all-in-one wax tool, brush and battery magnet, and a multi-wired vent cleaner for clearing blocked holes or tubes. Items can also be purchased separately.

Safety: Please keep items away from small children.

Hygiene: This product is not-returnable due to hygiene reasons.

Pack contains: 1 x earmould puffer blue. 1 x multipurpose wax tool, brush and battery magnet. 1 x multi-wired vent cleaner.

Product description and photography courtesy of Connevans.
Please note we can only deliver to UK and BFPO addresses.
A delivery charge of £2.99 will apply to all orders under £30. All orders over £30 qualify for free delivery.
Your order will normally be delivered within 14 days, although in most cases delivery will be quicker. We regret that we can only despatch orders to a UK address.
Hearing Aid Maintenance Kit
Price: £13.99
---
Bumper kit containing tools you need for maintaining your hearing aid
Includes earmould puffer, multi-vent cleaner, all-in-one wax tool, brush and battery magnet
Items can also be purchased separately
---