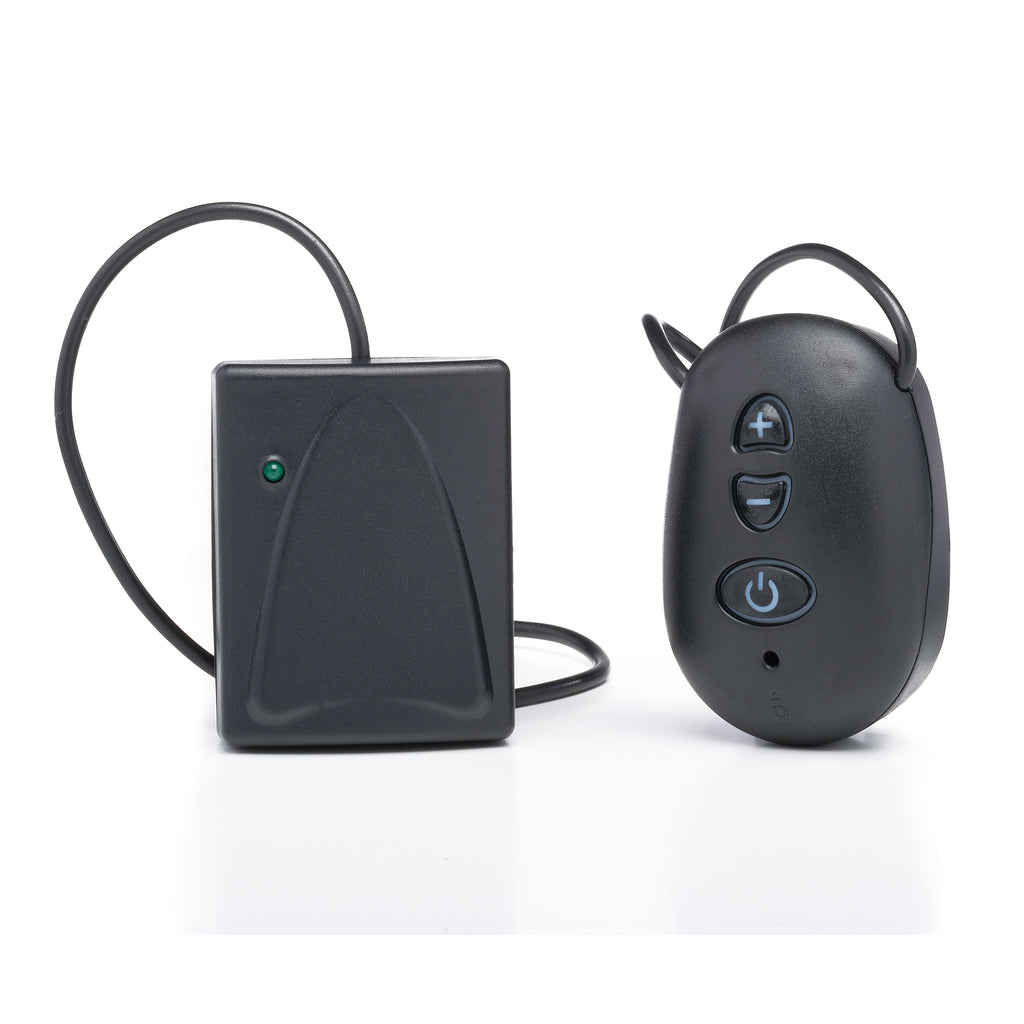 Conversor TV Pro
With VAT Relief: £186.99
Price: £224.39
---
TV Pro helps people with hearing loss to hear the TV more clearly
Wireless listening device
High quality sound transmission
---
---
Conversor TV Pro is an ideal companion for watching the television or listening to radio at home if you have hearing loss. TV Pro can help you to hear the television (TVs) more clearly.

Many TVs do not have sound systems that are compatible with individuals who have a hearing loss. The speakers are either pointing at the floor or are at the back of the TV making it difficult to hear clearly without turning the volume up.

Conversor TV Pro is a wireless listening device which lets you listen to the television or other audio source without increasing the volume on the television and irritating other viewers or listeners. Simply connect the mains power, plug the TV Pro transmitter into the television, place the pendant receiver around the neck, switch the hearing aid to the telecoil setting and listen through the hearing aid or just plug in a set of headphones or earphones.

Features: Conversor TV Pro Transmitter plugs into a TVs audio output to send clear, intelligible audio sound from TVs, MP3 players and sound systems. Broadcasts sound directly to both hearing instrument users or those using headphones or earphones. Clear sound transmission. Ideal complement to a Sound System. High quality sound transmission.

Please note: If you wear a pacemaker you should seek medical advice before using any device with a neckloop.  

Safety: Rechargeable Li-Ion cell (included). Charge life: 10 hours approx operation. Please keep batteries away from small children - choking hazard.

Pack includes: 1 x Conversor TV Pro transmitter, 1 x Conversor Pro pendant receiver, 1 x Power supply unit/charger, audio cable, TV cable and user manual.

Dims: Dimensions: 65mm x 34mm x 17mm. Weight: 61g.

Warranty: Two years.
This product is eligible for VAT relief.
This means that if you are buying the item and have a chronic condition or illness (such as being hard of hearing, partially deaf or deaf), you can automatically deduct the VAT from this product when you add to basket and select your VAT exemption status. Please visit our VAT policy page to find out more about eligibility for VAT exemption.
Please note we can only deliver to UK and BFPO addresses.
A delivery charge of £2.99 will apply to all orders under £30. All orders over £30 qualify for free delivery.
Your order will normally be delivered within 14 days, although in most cases delivery will be quicker. We regret that we can only despatch orders to a UK address.
Conversor TV Pro
With VAT Relief: £186.99
Price: £224.39
---
TV Pro helps people with hearing loss to hear the TV more clearly
Wireless listening device
High quality sound transmission
---